Welcome to the FROOTIVERSE! This is my juiciest project, an original comic + art series I created with writer Mike Grossman.
Goofy Froot is a world of anthropomorphic froot characters bouncing around living their lives in a more zany, delightful manner than our own miserable selves. You could say it's an homage to our diverse childhood inspirations of the 90s like Rocco's Modern Life, Pokémon, or even the GOAT, the X-Men Animated Series.
​
What started as a handful of fun character concepts has evolved into its own brand, featuring 30+ original characters, multiple printed comic books, and a clothing + merch line guaranteed to keep you looking fresh. We've also been spreading the Good Word at art shows and comic cons across the USA since 2015. Check out the full experience below!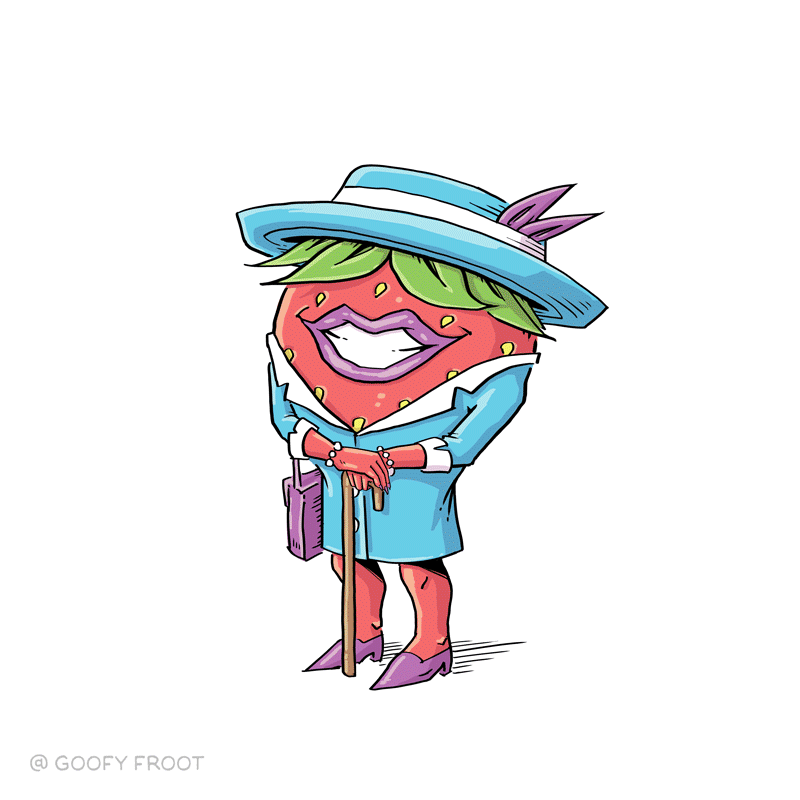 Boss Banana shares some #BananaWisdom
Our most recent comic strips can be found on the Webtoons platform.
But Goofy Froot also has two self-published comic books in print!
The first one, Ripe Off The Page, was published in late 2017 following a successful Kickstarter campaign. It's a collection of short day-in-the-life scenarios featuring the original 16 characters.
​
The second book is the first chapter of a larger story entitled Bromeliad's Keeper, first published in 2021. The next chapters are currently in production.
​
The Goofy Froot Lifestyle